essay
on narrative + the works of owen ashworth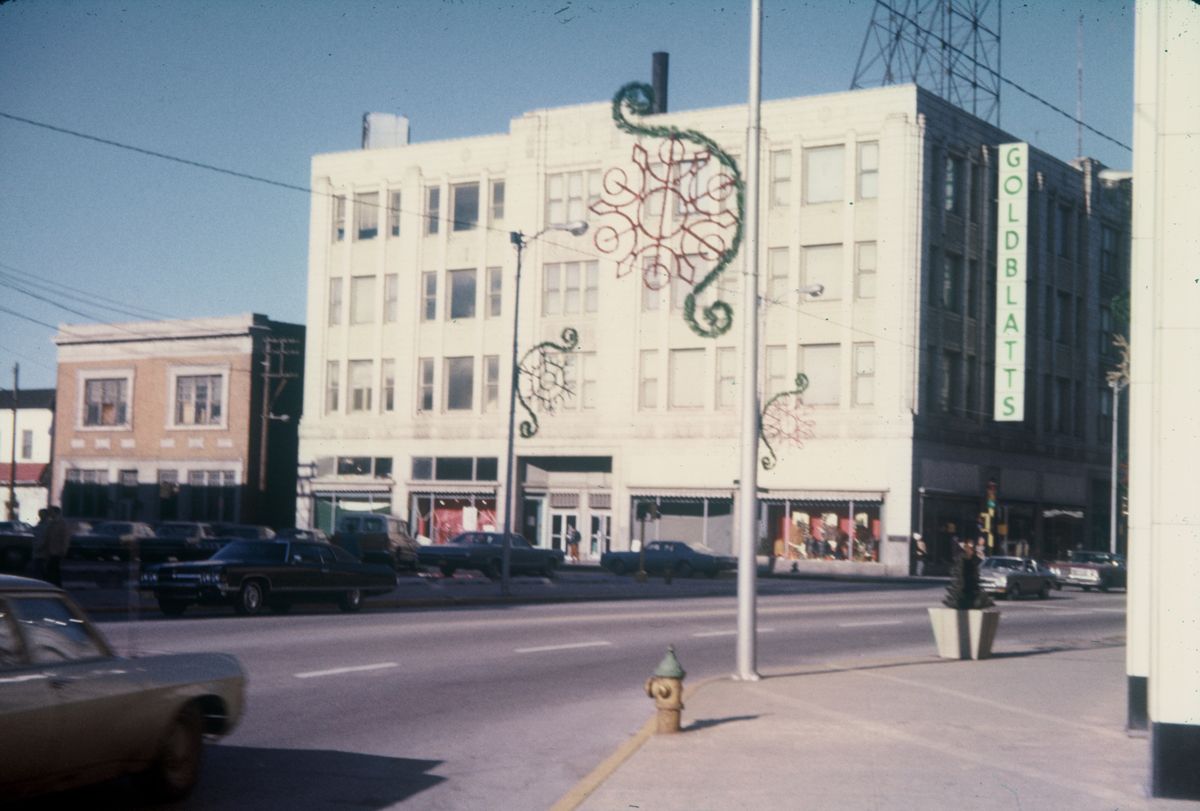 A few weeks ago I woke up early in a bed that's not mine after a shitty night of sleep and got up to go take care of a friend's dog while he took his daughter to a wolf sanctuary for the day. I haven't been sleeping much lately and that night was worse than most. Feeling tired and anxious and shaky, I walked downstairs in a quiet house and got in my car immediately. Sometimes it takes a moment to think of what I want to listen to, but this morning I instinctively queued up Animal Companionship by Advance Base and headed to buy coffee.
I've been susceptible to nightmares for most of my life, but they've been constant since I started seeing a therapist to treat what I've now been formally told is post-traumatic stress disorder. I'm happy to be working on healing or whatever, but I wasn't prepared for the uptick in anxiety and flashbacks that starting treatment has triggered. It's been exhausting.
For the better part of three years I've been trying to find calm in the flurry of stress that is trauma and pain and isolation. Often, I turn away from music when I'm feeling my worst. I find it irritating and stressful to listen to anything, so I watch youtube videos or listen to podcasts or watch TV for the ambient noise I desire. The only music that lives outside those bounds are Advance Base and Casiotone for the Painfully Alone. I'm not listening to much right now outside of Shinobu and obligations for my podcast, but every morning I wake up and listen through one or two albums from the mind of Owen Ashworth. It's almost ritualistic and I find myself more at ease if I'm leaning into it.
Advance Base and Casiotone are slightly different projects in their feeling and the tone of the instrumentation, but the core dedication to narrative lives in them both. It's about telling a story and building a world full of flawed people with real emotions. I like it the way I like the maybe fiction-maybe not issues of Cometbus or a good story about a friend of a friend I'll never meet– it's not about truth or fiction, it's about a painting a world the emotion can be contextualized within.
I've been thinking a lot about what it is I'm getting out of Owen Ashworth's music specifically as my therapist has steered me toward narrative therapy. I'm not sure I totally have gotten the hang of this kind of treatment, but the goal is to externalize your problems and position yourself as the main character of your stories and separate yourself from those stories. With PTSD, you're supposed to be creating narratives around more than just the traumatic event. I struggle with that. If I find a situation stressful, I'm all about escapism. Treatment has been difficult and I think that's why I'm drifting more toward music that provides someone else's stories in great detail. Not lyrics coming from a personal perspective. I'm looking for lyrics that build a world I can sink into. Worlds I don't exist within. At this point, that's the only place I can find any semblance of calm.
All of this to say, I wrote a listicle of my favorite songs by both Casiotone for the Painfully Alone and Advance Base. In no particular order..
Riot Grrrls
A perfect vignette about teenage friendship. The simple ground it starts on (liking the same kind of music, working the same job) and the natural distancing as you make different choices while still fantasizing about a different life when you talk to them. There are a lot of songs about friendship and drifting apart, but I think what really makes this one really special is that it captures a really specific moment of high school to college transition. Most Advance Base songs sound like the winter, but this one shimmers like driving around with childhood friends on winter break.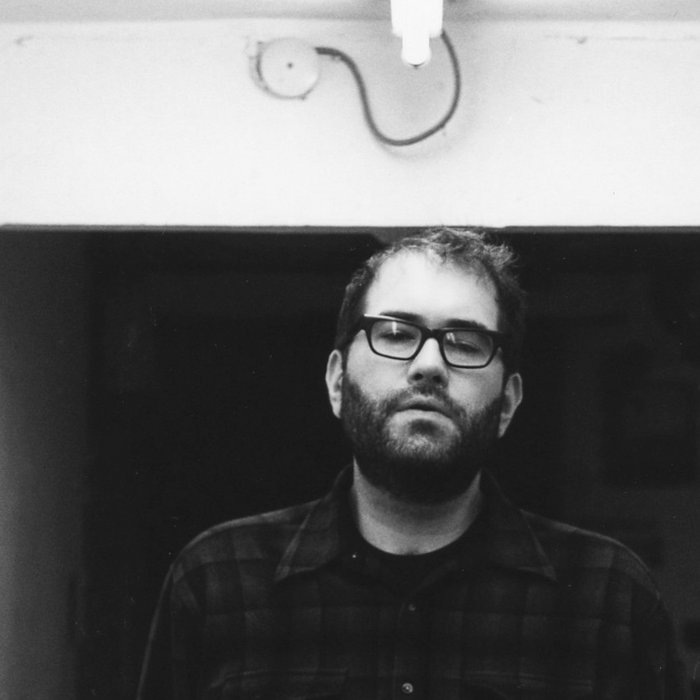 I Love Creedence
This is the first Casiotone song I really loved. I feel like that's a pretty obvious choice, but it's true. Another song about being friends and distancing from friends. Probably says something about my psyche that I thought of this one and Riot Grrrls first.
When I saw Advance Base play in Chicago last (with Wednesday, who were so great it made me understand why people say bands are "the loudest band I've ever seen" as a compliment) Owen played "I Love Creedence" and I physically hit my dear friend Michael Brooks. It's a perfect song.
Everyone in Philly is either from New Jersey or in love with someone from New Jersey.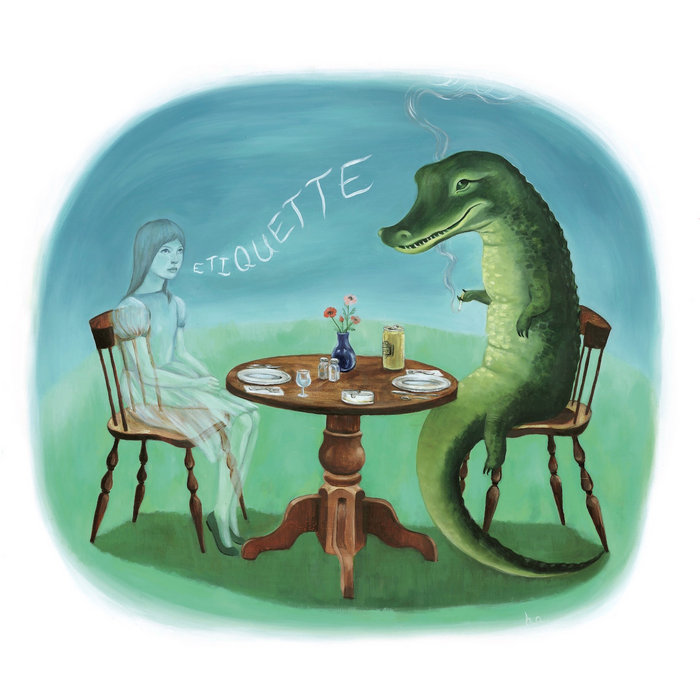 True Love Death Dream
Heartbreaking song about the death of a teenage partner. I love the steady crashing of the synth in this one. I love how truly heart-wrenching the idea of naming your dog after your dead teenage boyfriend is. Beautiful. No notes.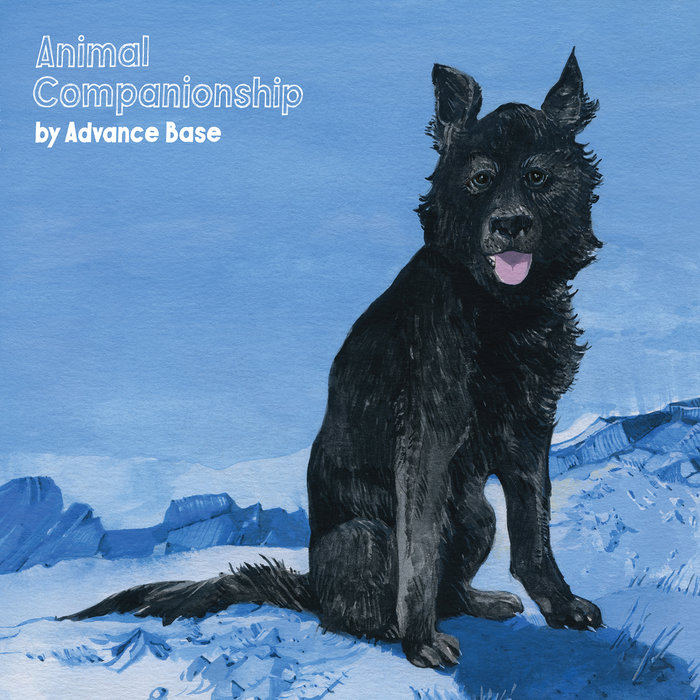 You & Me & the Moon
I think this is the most charming Advance Base song. Just a cute love song punctuated by a small scene of dancing and talking all night.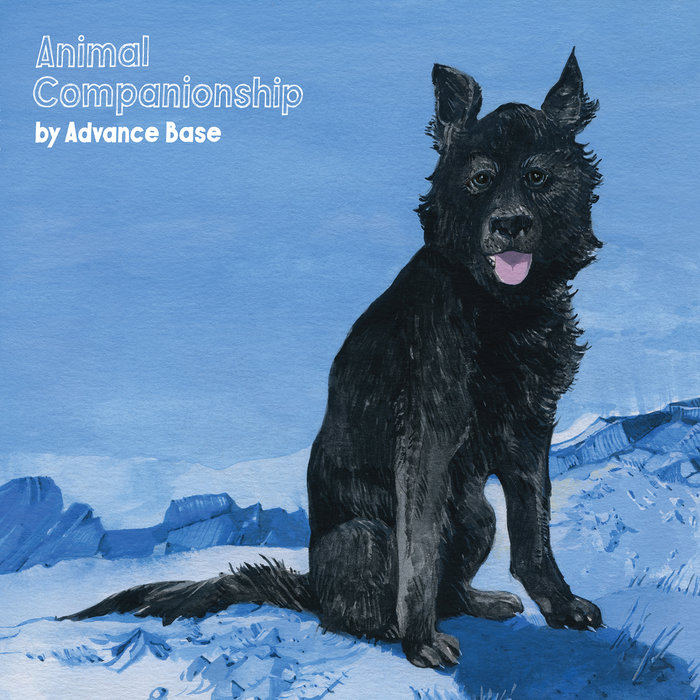 New Year's Kiss
Every moment of imagery in this song feels familiar to me. New Year's Eve always feels like it should be more magical than it is. "Not the way that you'd imagined it, on a balcony with champagne lips, but in a pantry against the pancake mix" is such an easy, perfect line.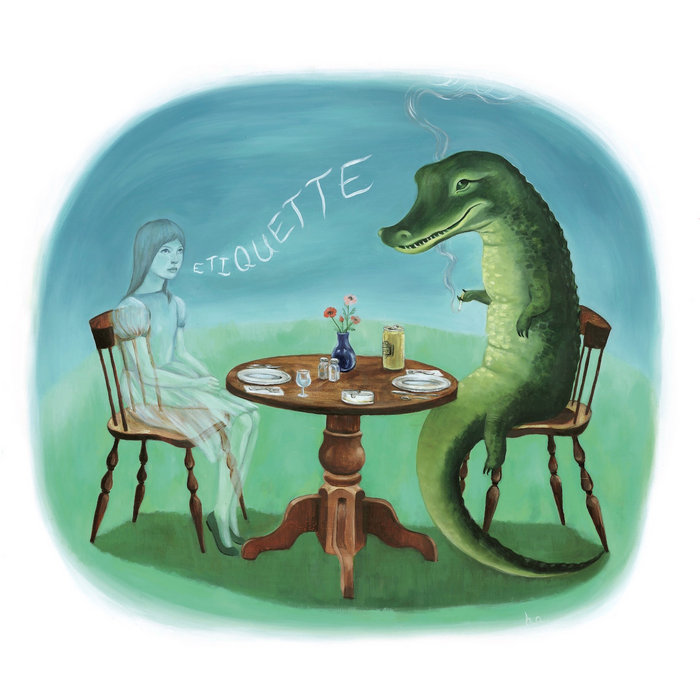 I also really love this Katie Bejsiuk cover of the song.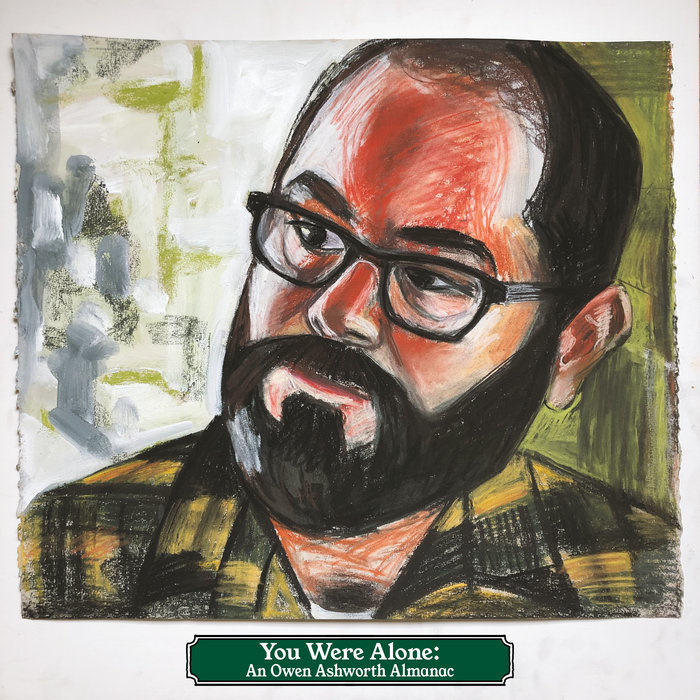 And I might like this alternate 4-track version better than the original.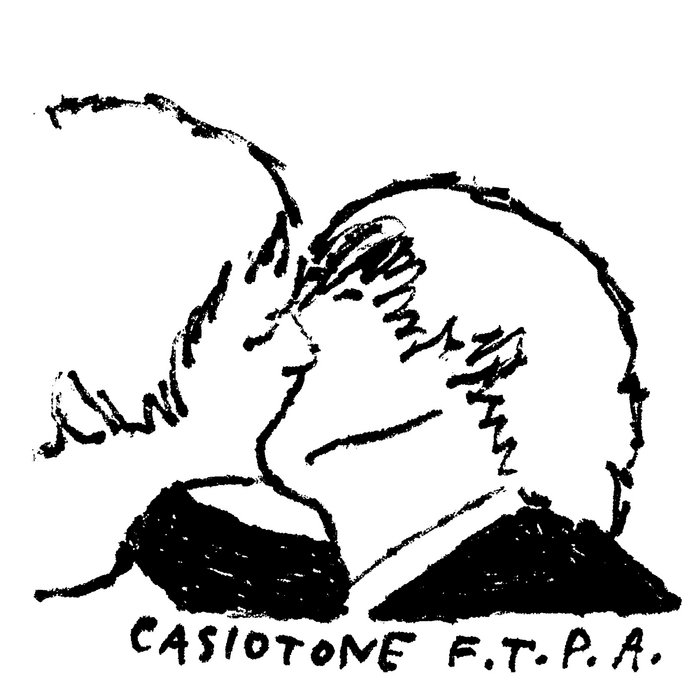 White Jetta
I like this song for many reasons. I love the midwest imagery. I love a car name drop and the teenage experience of playing music through a speaker in your backseat. I love the line "if friend you leave then friend you're dead to me." I love the implication of not being on the same page as your mom.
I think Vs. Children is a great record for a lot of reasons, but the parental and familial imagery throughout it is so evocative and effective. It achieves a perspective on parenthood that I'm not sure anything else touches in the same way.
To stay the same to never change.
Harsh the Herald Angels Sing
There's so much about this song to love. That acceptance of having a child unexpectedly is so truly human. "But talk your shit man I don't care, it's ___ for a boy but for a girl it's Claire" and "I guess I just quit drinking, I guess I just quit smoking" are such charming insights into that mindset of acceptance in the face of something you weren't planning for. There's still a thread of stress, but that's not the prevailing focus and for that reason I think it's a really compelling way to portray that situation.
Northfield, MN
I like this one because it's pretty violent and gory. The darker Casiotone songs, especially those on Vs. Children, really work for me and this is my favorite one. It also outlines a deep fear of mine, driving through the upper midwest.
Christmas in Dearborn
All of the Owen Ashworth Christmas songs are great. I decided to only pick one for this list, but they're all great. Seeing him play all of them in New York this past December was so delightful. Once again, he's capturing a really charming scene of returning home for holidays. Looking at old photos, realizing how young your teachers were when you were in high school, your mom complaining about something in her yard.
I guess those things could be said about most of the Christmas songs he has. The details are different, but the feeling is much the same. It's why Owen is the kind of the modern day Christmas song.
Natural Light
I find this song pretty heartbreaking in a very real way. Looking back on if things had been different and when things were different within a relationship and how you've changed since you were in that relationship. The tone isn't as sad as it's just nostalgic and neutral, like thinking of an ex you don't hold negative feelings for. I think that's nice.
Hey Eleanor
Twinkle Echo is far from my favorite CftPA record, but I love this song. I love how twee and lo-fi and big it is all at the same. Owen Ashworth's voice is almost unrecognizable to me and I think it's just fun. I'm trying to get more into the record overall, but usually I find myself hitting "Hey Eleanor" and getting stuck on it for at least five or six listens.
---
I think, more than anything, music lives as a living part of my day and how I'm feeling. I'm less energized by new music than a lot of people I know. In fact, I'm mostly exhausted by it. It's beautiful and comforting to find music that I can live inside and that's what a lot of these songs are for me. It's not emotional catharsis like a lot of music I love, it's escapism in the nicest way.
Thanks for reading.