reviews
on untitled by blink-182 because twitter is rotting my brain but like in a fun way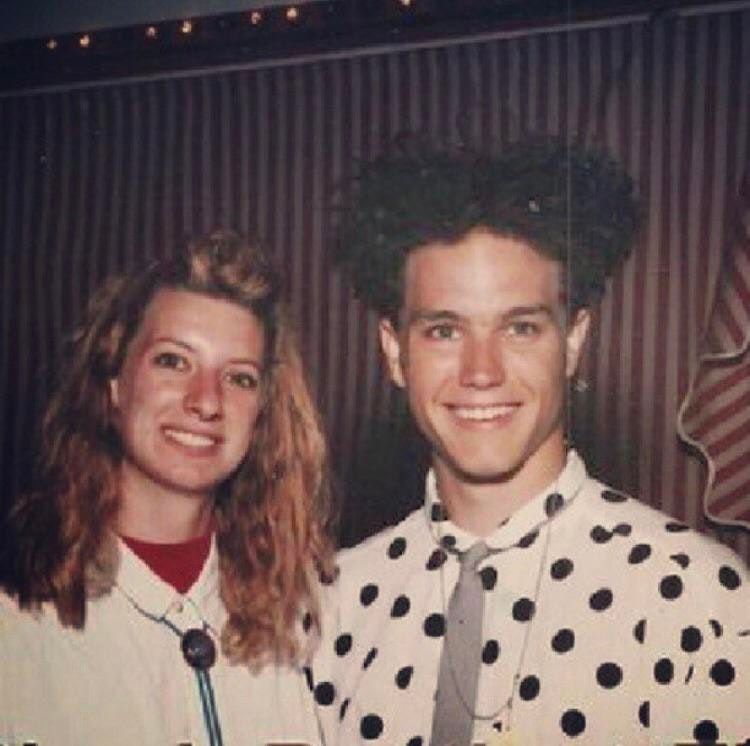 Welcome back to Something Old, Something New. Today we're discussing two albums that came out before 2005. Last week I made a shithead response to this tweet:
james cassar @getcerebralspoke to twitter. they have this new rule where if you're in diy and think blink-182 is bad they get to suspend your account indefinitely? wild that they also give me the power to do it that's really nice of them
July 16th 20205 Retweets86 Likes
And then asked James to recommend me a Blink record for my newsletter. They did. Several people weighed in. I made this very funny poll that alleges "self titled" and "untitled" are different because I'm a moron who doesn't know anything.
miranda @mirandareinertalright 30 year olds and dorks what blink record should i review (will accept + consider reasoning in the replies)
July 16th 20201 Like
Today I was faced with the question .. how have I never listened to a blink-182 record? And the answer to that comes down to something pretty similar to the way a lot of people my age and younger were exposed to blink. I have older sisters and a lot of music I listened to early in life, and love because of it, comes from cds and itunes downloads of theirs.
I remember vividly my oldest sister, Paige, getting a burnt copy of Nothing Personal by All Time Low from a friend and Weightless changing my life in her bedroom. I remember my other sister, Morgan, having a copy of Where You Want To Be by Taking Back Sunday in a jewel case. I still have that cd in my childhood bedroom I loved it so much. I also remember Morgan getting broken up with in 8th grade and listening to Move Along by The All American Rejects while locked in our upstairs bathroom. My affection for emo and pop punk definitely comes from their listening habits as young teenagers.
What I don't remember is blink albums. I know the singles, of course, and I knew who they were because I was obsessed with All Time Low but their full albums just weren't around (Paige + Morgan — if you read this and did have them, correct me! We maybe had take off your pants and jacket but I don't remember listening to it?). I think that's true of most music I was exposed to. I rarely had full albums as a middle schooler between the years of 2008 and 2011. (I also have no memories prior to 2006 when I was 8 or 9 years old.) I wasn't buying cds. I wasn't buying whole albums on itunes. I was a touch too young for myspace to have a huge impact on my music taste, though I did briefly have an account. By the time I was trying to figure out things like frostwire it was so late in the game that it felt futile and I wasn't doing discovery there.
I would download songs off youtube via youtube to mp3 sites for stuff i REALLY loved, like Owl City.
I heard songs in youtube videos like this gem that created a life long love of Death Cab:
My friends would show me songs I would download off youtube and my sisters and dad had downloaded music to our shared itunes but that's about where my exposure pool ended.
I think this all is why I have tons of blind spots for bands of the early 2000s. I never listened to Alkaline Trio or My Chemical Romance and don't think I listened to a full, actual Fall Out Boy song until I was like 16 because it seems we only ever downloaded in individual song format. But I did listen to Hollywood Undead and Forever the Sickest Kids and A Day to Remember! There was no rhyme or reason for why or in what way I was exposed to things. Maybe that's why I listen to music in a very individual song focused way now.
Anyway, that's enough context on me and 8-13 year old music experiences.
This newsletter goes out to James who wrote a really lovely much better review of this album for their newsletter & Jerry Finn's middle school bully. Enjoy my descent into a band I definitely should have listened to when I was 12 but was too busy listening to The Saltwater Room by Owl City and Title & Registration by Death Cab For Cutie. Let's get stuck in.
On Untitled (or maybe it's self titled?)
To say I went into this album with the earnest interest with which I approached Mitski's Puberty 2 would be a lie. However, I think environment plays into my ability to actively listen to a record and blink-182 is probably about perfect for sweating in my hot as fuck apartment.
I think I'm going to go with calling the album Untitled because that's the band's intention, or at least I'm going to trust James Cassar that Mark Hoppus said that. My impulse would be to call it a Self Titled record but I'll concede. I'll also admit I'd never really internalized that Untitled is their fifth studio album! I know it's a crowd favorite so I think I just assumed it was maybe album 2 or 3 at a push, as is the format for most pop punk bands.
But no! Five! And you know what? It sounds like an album by a band with a lot of music under their belt.
I enjoyed listening to it. I was confused by it frequently, but I enjoyed it. Singles aside, I think it's mostly really interesting and effective pop punk that dips into slightly darker rock at points— a telltale sign of a band straying from their perceived genre. The fuzzy, downtrodden guitars of Obvious work because it's still so rooted in the catchy, pop hooks that made blink-182 into a household name while experimenting with pushing their genre limit.
I'm not gonna talk about the singles much but I Miss You is.. well, laughable. I like the song and the thumbnail for the music video of Mark Hoppus with that upright bass is burnt into my brain but the song just begs for Tom DeLonge impressions. Maybe it's the juxtaposition of the strings and his very specific way of pronunciation that is so funny to me but it is.
And then it gives way to my first moment of confusion on the album. Violence is a song that starts with a sound that I know is a percussion instrument but just sounds like snapping. The verses are jazzy and barren and bizarre while the chorus is all fast loud guitars and maybe it'd be cool if it didn't make me laugh so much. Something about the decision to do some like spoken word-y verses here is just funny. What a fuckin' CHOICE.
Stockholm Syndrome Interlude was a surprise to me, I wasn't expecting a full skit interlude. I wasn't expecting that kind of concept record. The woman talking sounds like Lilith from Frasier which was, ultimately, very distracting to me. I also can't take earnest things about love seriously so it was hard for me to listen to but we move along.
I really enjoy Stockholm Syndrome, it reminds me of the more pop punk leaning A Day To Remember songs I really liked as a teenager. I realize that association should go the other way but this is my review. I really liked Down too. I think it's one of the songs that's closer to the vibe of the singles without feeling too much like the immature pop punk of their reputation.
More bizarre interlude but I'd already been exposed to the one before so this one didn't shock me as much. It was about here I realized this album is fifteen songs long. But we persevere.
Go is the first song on the album with lyrics that really struck me immediately. Maybe that's because it's very straight 2000s punk rock or maybe it's because of the very personal abuse theme within it but it did stand out. I'm always drawn to pay more attention to lyrics when the singer says their own name, too. Mark Hoppus said this song isn't about his own mother specifically but it is personal to him which, I think, speaks to the general vibe of the album. Untitled is a turning point away from prior blink stuff. Less toilet humor, more personal songwriting.
Asthenia loses me in its length and repetition. I've never much liked Always. Around here I start feeling bored and wondering why this album is almost an hour long. Does Easy Target sound like a present day All Time Low song or does All Time Low just sound like 2003 blink more than 2009 All Time Low sounded like 2003 blink? Who's to say.
And then there is a song that immediately sparked my interest. All of This (feat. Robert Smith). What? Why?
Then I realized Robert Smith is from The Cure and my brain was mixing him up with Robert Plant of Led Zeppelin. But still… how? Why? Are there photos of Mark Hoppus with Robert Smith? There's not. At least not that I can find on a cursory google image search — tweet them at me if anybody can find some. However I do like these images which do evoke a Robert Smith vibe.
Anyway, I liked this song. I liked it's darker vibe. I've listened to it a few times today. When I looked it up, though, to answer some of my Robert Smith related questions I was first met with an explanation of where the song's content came from. I'm gonna quote wikipedia here, who cares:
"All of This," as well as the song it segues from, "Easy Target," were based on a story from producer Jerry Finn's middle school years. Finn was in love with a female classmate, Holly, who invited him over, only to have her and her friend drench him with a hose; humiliated, he rode home on his bicycle.
I think this is a very silly concept because it is. Holding onto middle school embarrassment over a girl is a joke. But whatever, I like the song. I'm not an extremely successful songwriter what do I know. You can take from whatever works I just think it's very funny to get someone as high profile as Robert Smith to contribute to a song and want people to know it was inspired by childhood bullying from a girl your producer had a crush on.
But I actually really enjoyed reading about blink reaching out to Robert Smith and not expecting him to be willing to be on the album due to their sort of reputation. Tom DeLonge's excitement over him saying yes is very pure and cute, I think. This explanation for Billboard is nice:
.. But what he said was, 'Nobody knows what kind of songs you are going to write in the future and nobody knows the full potential of any band. I really like the music you sent me,' and he wanted to do it. And it was just amazing."
I think there's a lot to be said for giving bands chances to change and grow, especially when you've listened to their music prior and didn't enjoy it or have a preconceived notion of what it will be. Giving things, especially things that are popular or that people around you treasure, an unclouded chance can expose you to something really beautiful.
That's the whole thesis of this newsletter, really.
Miranda Reinert is a zine maker based in Chicago until the end of this month in which she will be a zine maker and law student based in Philadelphia. Follow me on Twitter for more on music and other garbage @mirandareinert. Thanks for reading!
I'm probably never going to make this a paid model newsletter but you can donate to my ko-fi if you enjoyed this and feel so inclined.