mrtw
Miranda Reviews The World + Discusses Etiquette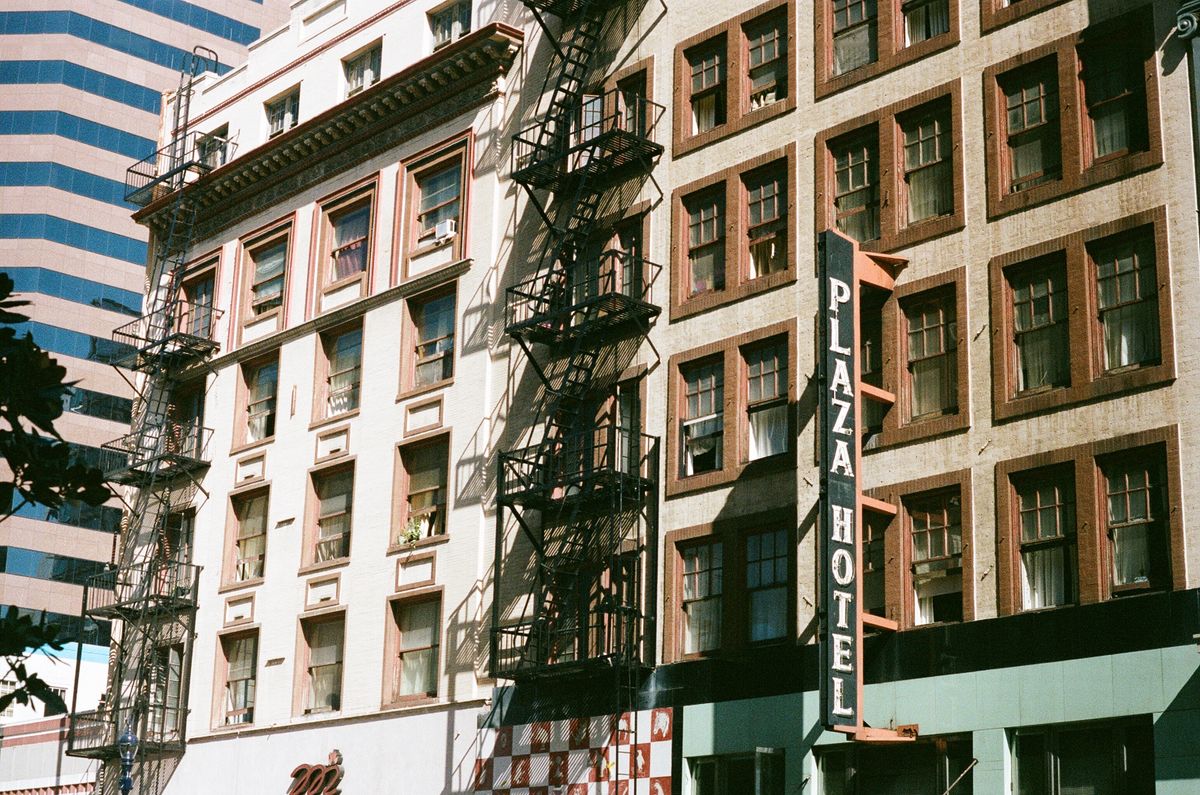 Today I bring you reviews on getting stitches, the album Alopecia by WHY?, The Barnes Foundation, and boxed mixes of baked goods. Let's get into it.
Getting Stitches
Late on February 11th, I passed out and hit my head on the floor of my bathroom. It was jarring and painful and I called my boyfriend to come over to check it out. I'm not sure why I didn't wake up Eric (my roommate) or Devon (my roommate's boyfriend), but my boyfriend was over quickly, and he pretty immediately decided I needed stitches. We went to our most local University of Pennsylvania Hospital. It wasn't long before I was seen. The nurse took my blood pressure and tested my blood sugar then I was put in a room where a man who introduced himself as Dr. Luke was to stitch up my eyebrow.
His name being Dr. Luke was a good laugh, but he seemed a little overly pleased with how well he did the stitches. I had a black eye for about a week then it was mostly just itchy.
4.0/10 - Hate a self-satisfied man.
Alopecia by WHY?
I liked this album. Eric and I listened to it together on vinyl which was nice. I'd never heard it before, but I think there was a perception I wouldn't like it. Something interesting about being a Public Music Enjoyer (writer? critic? podcaster? twitter loud person?) is that you are faced with your friends' perception of your taste. That means things they think you will like and things they think you won't. Often I think my podcast cohosts think I'll like stuff that I really don't and are surprised I like things that, to me, don't feel outside my normal purview. Probably has more to do with my flippant attitude toward lots of indie rock, which is my fault, but it's an interesting case in self reflection regardless.
Anyway, Alopecia is kind of a weird record and a deeply 2008 album both in the sonic quality and vocal/lyrical content. I think that's cool. Dated isn't always bad. This is sort of dated like the first Vampire Weekend album– just simply couldn't have been made or found success at any other moment.
8.1/10 - I also love Bellows and that's kind of the same thing.
The Barnes Foundation
I thought this was an odd museum. It's like a guy had 400 Cezanne and Renoir paintings then his friends made fun of him for only having the one kind of painting so, to prove he had more eclectic taste, he surrounded the Cezanne and Renoir paintings with, like, 15th century religious art. No real order to the paintings. There weren't plaques to describe the paintings outside of name plates on the frames themselves so people had to scan the painting with this app and that kind of depressed me. I like audio tours because it doesn't take away from the visual aspect of being present in the museum, but the phone thing felt way more intrusive to the overall experience. I liked the collection overall, though. Some of the textiles on the upper floors were especially cool.
I didn't have a bad time because my boyfriend and I went for free, but if I had spent $30 per ticket I would have been dissatisfied.
5.3/10 - I spent $11 on a latte and a black coffee in the museum cafe.
Box Mix
I made a little cinnamon crumble cake from a box that my mom usually makes into muffins. I thought it was beautiful. As a kid I loved baking. I got used to the feel for the minute aspects of what makes a baked good better or worse and learned to make things for no reason. I always found the firm rules around baking ingredients comforting. Cooking I was always more intimidated by.
As much as I have relearned to enjoy baking breads and cookies and things like that, I find box mixes one of life's easiest pleasures. One or two eggs, some oil and water! You've got a beautiful treat! I just think it's a nice thing to do for yourself.
10.0/10 - One time my sister made box brownies that ended up the worst shade of tan. Not me tho.
---
Kind of a while ago The Cut had an article about etiquette that reads more like every reason I don't want to hang out in New York too much. For fun, I wrote out some ettiquette rules for myself.
Always tip your barista - keep some cash on you to drop in tip jars. Don't just tip 10% of your drink total on the little screen, type in $1 or 2.
Be mindful of what sort of establishments you order doordash/uber eats/postmates from. Your tip doesn't go to the employees. That markup doesn't go to the employees.
To paraphrase a tiktok I saw the other day, you probably aren't funny or kind enough to pull off insult comedy in your day to day life. Especially if you can't handle it coming back to you.
Always buy at least one drink for a friend if you're at a bar with them and don't expect one in return. (Doesn't necessarily apply to group gatherings or your own birthday.)
You cannot will someone you care about into a better relationship by insulting their current partner. Talk less, listen more. You'll probably end up closer for it.
Buy into your friends' gossip when it's not about people you know.
Be kind to children and be kind when considering the concept of children being in your immediate surroundings. Be the adult, your lack of empathy is embarrassing.
Take your friends' dietary preferences and restrictions as an opportunity to learn to make and enjoy new things.
Screenshot the tweet you want to talk shit about and post it instead of quote tweeting. It's polite!
Talking about your job in music or writing or any arts field isn't the same as connecting with someone about music or reading or whatever arts thing they're interested in. You don't want to hear them drone on about their job, they don't want to hear you go on and on about yours just because it's tangentially related to something they like.
---
As a small note, I have reinstated the paid level of my newsletter, if that's something of interest to anybody. Not sure how to sell it, but I'm trying to write more and have some zine stuff coming that I'd love to share with people who want to support! Thanks so much as always.
---
Miranda Reinert is a music adjacent writer, zine maker, podcaster and law school drop out based in Philadelphia. Follow me on Twitter to hear about my ailments and baked goods: @mirandareinert. You may also send me small bits of money at @miranda-reinert on venmo if you want. As always, thanks for reading!