mrtw
mrtw #3
I review some bad tv shows, some good tv shows, the first Jackass Movie, Damian Lillard, and baths.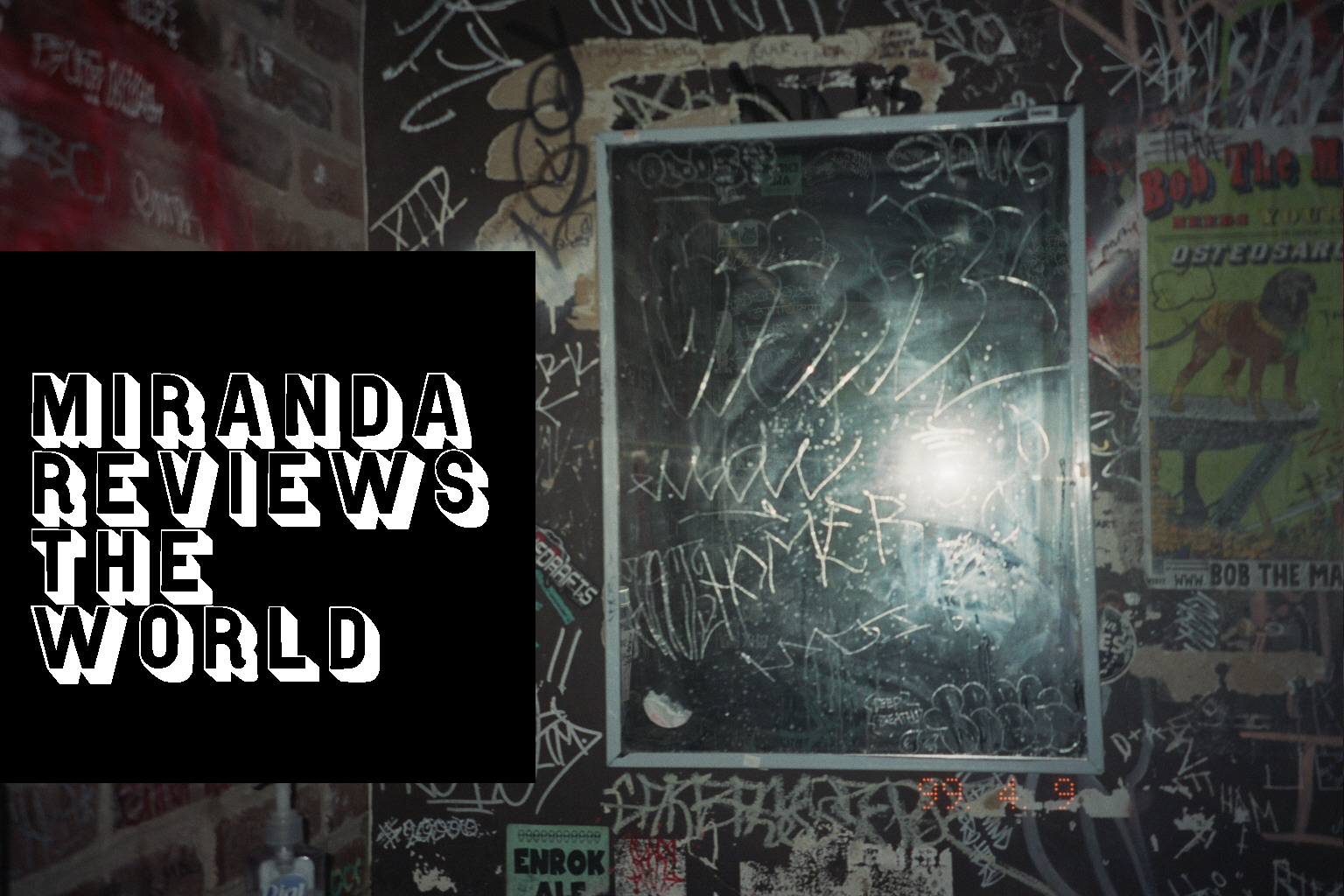 Welcome back to my mostly weekly column in which I rate things in my life. Today I'm rating taking a bath, Damian Lillard, the first Jackass movie, and early 2010s television. Thanks for listening, thanks for understanding, etc.
Taking A Bath
When I was on vacation with my family, I ditched them one day to instead take a bath. I don't think I'd taken a bath since the depth of real big college depression when I was big into corporate self care out of pure desperation to feel better or to at least feel like I was withering away glamorously.
The Pros:
- Warm water is nice.
- It does feel luxuriously sad. I think watching The Royal Tenenbaums as a young teen damaged me into thinking being a deadpan depressive who sat in the tub for hours was the most glamorous thing you could do. Unfortunately I cannot stop yelling and have been through 10 years of therapy fighting all the things that damaged me as a 13 year old, but I can still feel glamorous in a bathtub.
The Cons:
- I always want to read a book because that feels like what you're supposed to do, but I'm too scared! What if I ruin my copy of Eric Grubbs' book about emo and post-hardcore!
- To be fair my fear of ruining my phone is kind of the same thing so I'm always hunched over the side to be safe or I'm bored.
- No bathtub has ever really held water that well. What's with that?
Score: 6.8 / I'll never be Margo Tenenbaum
Damian Lillard
Folks there are trade rumors about Damian Lillard. While this tweet is likely correct
I can't help but hope. I just like Damian Lillard as a person. Every time I see his twitter account I think about the episode of 9.2 youtube series, Game of Zones, where his character sings for James Harden, Steph Curry, Luka Doncic, Lebron James, Anthony Davis, Kawhi Leonard, Jayson Tatum, Rudy Gobert, and Joel Embiid. Not the one where he raps before saying he'd rather die than join the Warriors, but the one in season 7 where he sings and they all say he's bad for a musician but good for a basketball player. Game of Zones was cool.
I just think it's nice when men have hobbies. Anyway, I'm committed to living in Philly for at least another year and I, for one, would like it to be Dame Time.
Score: 8.2 / I might like him too much to subject him to the ugly sixers jerseys
Jackass
Two of my close pals, James and Ivan, are big proponents of Jackass and that's why I'm writing this. I'm not all that familiar with the show or movies because at 14 I was too busy being into Skins (7.9), Jean Luc Godard (7.0), and developing an eating disorder (0.0) to watch men get hurt for money, but I decided to give it a whirl.
Every person in this movie looks like one step away from being a terrifying digital rendering. Steve-O and Johnny Knoxville both look like they're made of wax. Maybe that's just what physical comedy is! I don't know!
I watched this whole thing squinting so hard I gave myself a headache. I liked the part where they're in golf carts crashing into each other, getting launched off ramps, and almost dying. That was fun. That looked like it would be fun, until Johnny Knoxville almost dies by getting bent in half by the cart. He was fine though so it's cool. The alligator stuff is funny.
Most of it is just like 2002 and painful to watch, but you bet I'm gonna rank the Jackass cast by how much I personally enjoyed them in this film.
Steve-O: Hot. Enough said. So hot.
These two specifically reacting to Knoxville getting shot with that bean bag thing out of a rifle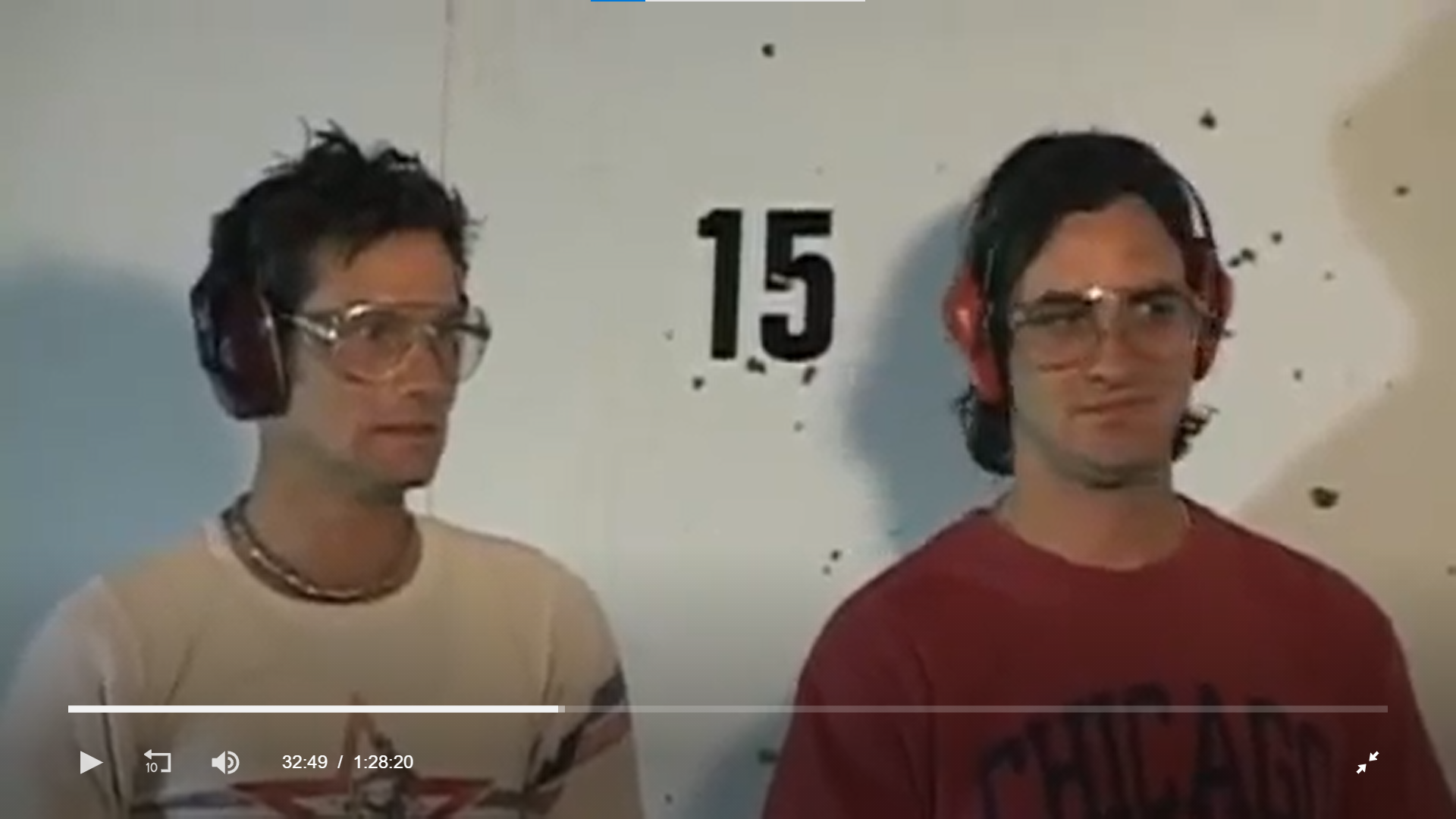 3. Bam Margera's mom and dad: bless them to this day.
4. Ehren McGhehey: Just thinking about that mousetraps scene makes my skin crawl. It makes me nauseas and I will not stop thinking about it for days.
5.  Johnny Knoxville: He does some of my favorite things as someone who cannot handle Jackass at all (grinding the rail, the tidal wave thing) and also lots of things that make me feel sick to my stomach (Papercuts) and for that he gets #5. He also gets a catchphrase and that's fun.
Score: 4.2 / i'm miranda reinert and i feel physically ill
Rob Dyrdek
Whilst thinking about things where Dudes Are Just Bein Dudes, I was reminded of my favorite skate adjacent programming.. everything under the Rob Dyrdek brand.
Rob Dyrdek is richer than god and owns MTV at this point and my only real issue with that is that Ridiculousness is his worst show. It's like a weird holdover of early 2010s internet clip shows a la G4.
I used to watch at least one Rob Dyrdek show after school everyday. He was everywhere. But now.. we just get Ridiculousness.
Obviously, Fantasy Factory was the best. They kept his one cousin who looks like he doesn't wanna be there in a cage. Chanel West Coast shines I will not hear anything different. Drama's there. The set is so sick. I love it. I haven't revisited it so it's probably aged poorly, but don't tell me that. 8.4.
Next, Rob & Big. Just two bros being bros. I love to see it. Male friendship. What's better than that? RIP Christopher 'Big Black' Boykin. 7.8.
And last, Ridiculousness. Obviously. It's not a good show. However, just about every famous person ever went on that show. 4.9.
Score: 8.0 / Anybody know what Big Cat's up to now?
Girl Code
I think Girl Code is 100% to blame for my internalized misogyny. Some of the comedians on it are perfectly cool. Nicole Byer especially. But my god is this relic of weird early 2010s humor. It ping pongs between millennial #girlboss #girlpower and "I Just Get Along Better With Guys" garbage.
Score: 3.8 / I watched this show everyday and I'll never recover from what it did to my brain
Guy Code
I would fight Andrew Schulz in any street and I would win.
Score: 0.0 / Dudes do not rock.
The Soup
JOOOOELLL MCHALE!
Nobody really cares about celebrities anymore, huh?
Score: 5.0 / internet killed the clip show star
---
Miranda Reinert is a music adjacent writer, zine maker, and law school drop out based in Philadelphia. Follow me on Twitter to hear more about music and all the cities I think are worse than Chicago: @mirandareinert. I also have a paid tier of this newsletter for $5 a month or $45 a year! If you do that I'll give you at least one free zine if you email me an address! Wow! Might want to get in on that! You may also just send me small bits of money at @miranda-reinert on venmo if you want. But as always, thanks for reading!